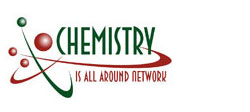 DISSEMINATION REPORT

Partners:
Technological Educational Institute (T.E.I.) of Ionian Islands

Name of the person involved in the event:
Dionysios Koulougliotis

Date of the event:
02 April 2012 - 02 April 2012

Type of Dissemination event:
Informative Mailing

Description of Dissemination Event:
An informative mailing was sent to Dr. Ioannis Sanakis with some information on the project aims and some additional material reagarding the role of the scientific expert. Dr. Sanakis, a research at NCSR "Demokritos", was also contacted by phone in order to talk about the project and the possibility of his involvement as a scientific expert.

Target group:
Scientific expert

Number of people reached by event:
5

Held in:
Athens, Greece

Outcomes and Results:
Dr. Sanakis gladly accepted to act as a scientific expert and he also offered to disseminate the project information at the people of his research team (this is why the number of people finally reached by the event is five)

Supporting Documents: